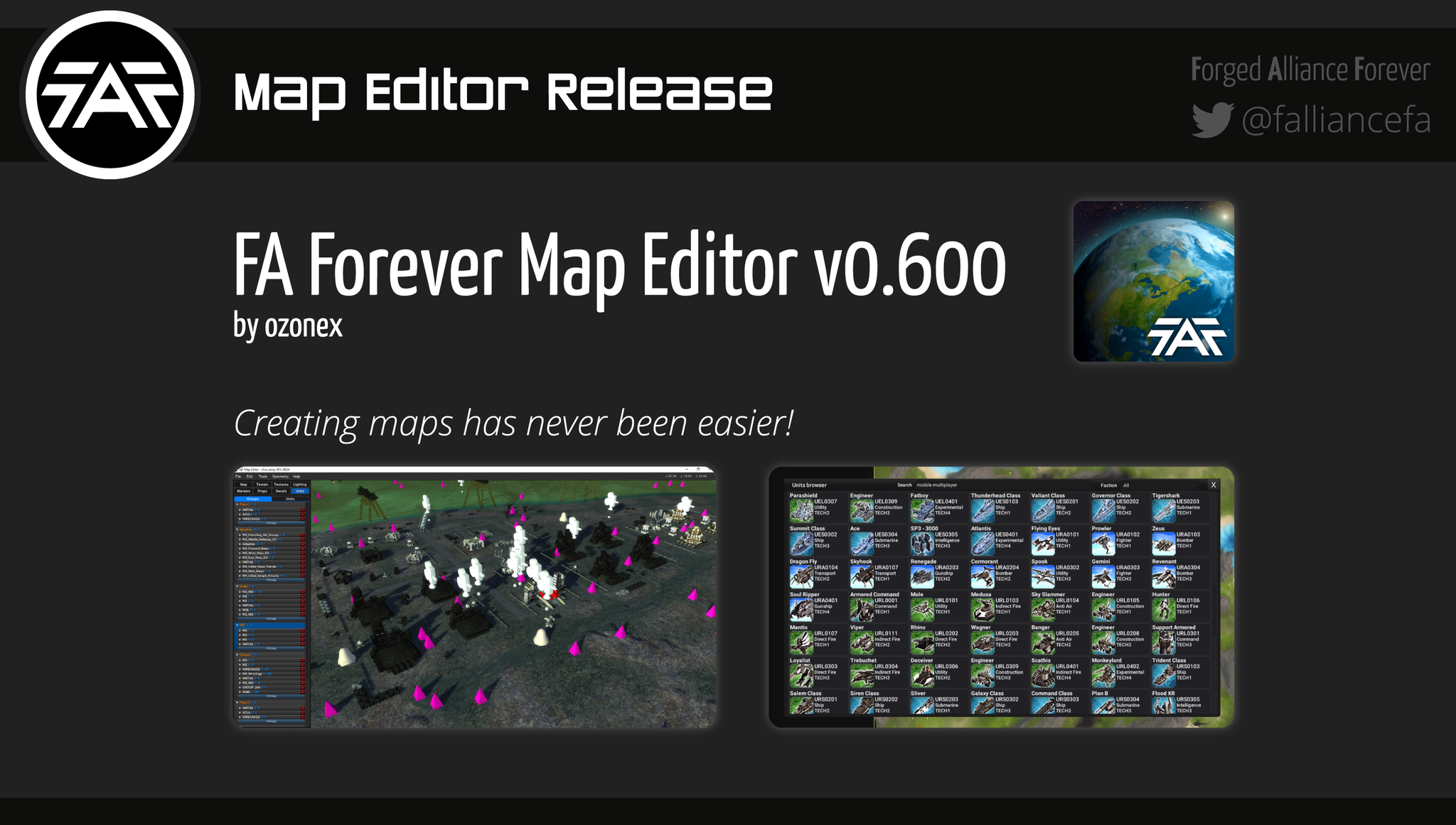 FA Forever Map Editor v0.600 has been released. This is first of new v0.6xx series. Creating maps has never been easier!
Units are now in map editor!

Works with all versions of Supreme Commander, Forget Alliance and FAF

Support FAF game updates

Much more stable

Many useful tools that don't exist in official editor

Most maps are now created using FAF Map Editor

Notification inside editor about new releases

Source code on latest Unity 2018.1
Few small features are still missing in editor, but we are working on them right now, so they should be added soon. Usually there is new release every 1-2 weeks with bug fixes and new tools and features. If you encounter any issues with editor you can ask for help on the forums, discord or by private message to ozonex. Bugs are fixed really fast with pre-releases to let you continue your work.
More information: http://forums.faforever.com/viewtopic.php?f=45&t=10647&start=330#p165504
Download: https://github.com/ozonexo3/FAForeverMapEditor/releases
Donate to ozonex: