Commanders!
The King and Prince of Map Tournament series, hosted by Rowey, continues!
The next map in the circuit is Badlands, a classic barrens map pocked with craters and mexes! If you love mass-heavy maps with lots of spam and T3 rush potential, SIGN UP HERE NOW! -> http://forums.faforever.com/viewtopic.php?f=26&t=17321
Join the tournament, prove your skills, and let all know you're the number 1 contender for the King of Badlands!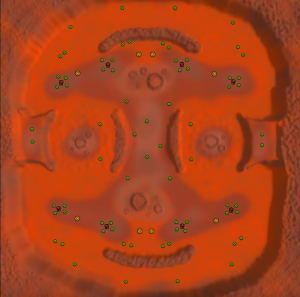 Turinturambar has already been crowned King on two of the four maps featured in the series, while BRNKoINSANITY has won two titles for the <1500 rated bracket! Will they continue in their conquest of the galaxy, or will another ruler rise from among the contenders? For more info on the King and Prince of Map Tournament series, click here: http://forums.faforever.com/viewtopic.php?f=26&t=17075