Hosted by: Rowey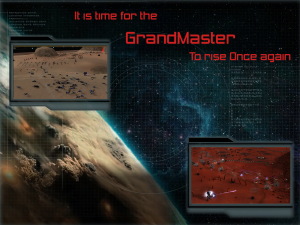 To sign up: https://docs.google.com/forms/d/e/1FAIpQLSeyuDp399peDFeZ8rGTo-saxmz_EJxKsc8gY29OcAdcPi8vRg/viewform
The third season for the Grand Master Cup is here! Take your chances in a 32 player match up in the Qualifying Rounds, and fight your way to be among the final contestants in the Competitive Rounds! Will you prove yourself to be the Grand Master and take home that title?
Minimum Entry Requirements:
Tournament Date: The tournament must have at least 32 sign ups to proceed; once this requirement is met, the tournament director will set up the qualifying rounds to take place in an extended time frame, and decide the date for the final competitive rounds.
For further specifications for this tournament, contact Rowey and/or check out the Forum OP: https://forums.faforever.com/viewtopic.php?f=26&t=18003